I spent some time by the pool today, taking in the sun, a good magazine, and of course the wonderful smell of suntan lotion (my favorite? anything Australian Gold). The older I get the more concerned I am about sun getting anywhere near my face. So of course I wear tons of sunscreen, but the secret is to have a fabulous floppy hat. The bigger, the better. You should look like you walked right out of a movie, or a Palm Desert resort. There are so many chic choices out there, so why not cover up that pretty face?
All images courtesy of Pinterest
Courtesy of Nordstrom--Nordstrom brand $78
Courtesy of Nordstrom--Jessica Simpson $64
Courtesy of Nordstrom--Laundry $99
Which one is your favorite? So, want to link up with me for Fashion Friday? Just follow the directions below and be a part of the fun!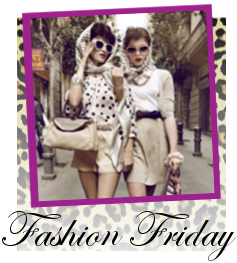 1. Blog about anything fashion related (please make sure your post is from today on, and ONLY LINK BACK TO ONE OF YOUR POSTS)
2. Grab my button above and link back to Blonde Episodes
3. Leave me a comment letting me know you were here
4. Add your link to the link up
5. Visit other blogs on the link and make new friends!
PLEASE FOLLOW ALL DIRECTIONS, SO I DON'T HAVE TO BE MEAN AND DELETE YOUR LINK...HAVE FUN!!!