Another week has flown by and here we are at Fashion Friday! I hope you can link up with me...I have my Gatsby party tomorrow and the kids are so excited. I can't wait to share the photos with you all. I came across an article on the newest winner of America's Next Top Model (does anyone still watch it?), and had to share. Who's more fashionable than a fashion model?
Sophie Sumner is the newest winner, a Brit, and friends with (and former roommates with) Emma Watson. What do you think of the Cycle 18 winner?
Photos and article reference courtesy of Yahoo TV
Ready to link up? Just follow the directions below and be a part of the fun!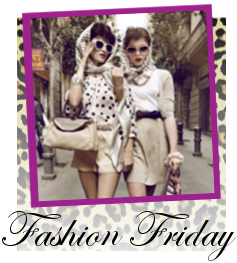 1. Blog about anything fashion related (please make sure it's a current post from today forward), and please only add one link, so you need to choose a post if you have more than one you'd like on the link
2. Grab my button above and link back to Blonde Episodes
3. Add your link to the link up
4. Leave me a comment letting me know you were here (PLEASE, PLEASE leave a comment)
5. Visit other blogs on the link and make new friends!