Lacoste $95
It's finally my favorite post of the week--Fashion Friday! I hope you can come link up with me and make some new friends! So what I'm obsessed with this week is watches. I have my Michele two-toned, which is my absolute favorite, but I'm thinking I might want a stylish timepiece to break into Spring with. Michael Kors seems to be the most popular, maybe because of the price point and style? I found a few styles I love, and had to share for Fashion Friday. What type of watch do you wear? Do you own more than one?
Glam Rock $525
Michael Kors $275
Betsey Johnson $95
Fendi $3,200
Michael Kors On Sale! $164
Kate Spade $175
Michele $1,845
Michael Kors $275
Badgley Mischka $250
So, want to link up with me? Just follow the directions and add your link! PLEASE FOLLOW ALL INSTRUCTIONS SO I DON'T HAVE TO BE A MEANIE AND DELETE YOUR LINK.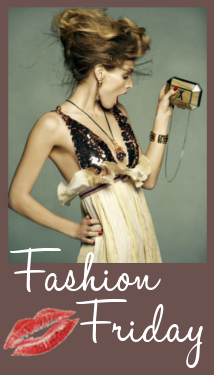 1. Blog about anything fashion related...please make sure post is from today through the next few dates. Old posts will be deleted.
2. Grab my button above and link back to Blonde Episodes.
3. Leave me a comment letting me know you were here.
4. Add your link to the link up.
5. Visit other blogs on the link and make new friends!
UPDATE: THE LINK MIGHT NOT BE WORKING DUE TO TECHNICAL ISSUES WITH LINKYTOOLS. PLEASE TRY TO ADD YOUR LINK AND IF IT DOESN'T WORK, JUST ADD MY BUTTON TO YOUR POST, LEAVE YOUR COMMENT AND COME BACK AND LINK UP HERE LATER. BRENT OF LINKYTOOLS IS WORKING ON IT. THANKS SO MUCH FOR YOUR PATIENCE. THANKS FOR LINKING UP!!!
All images courtesy of Nordstrom