Ok, so first off, you probably noticed my blog looks a little different. I had a blog makeover and need to thank the wonderfully talented Stephanie of
Dirt and Lace
for all her hard work. She also created my author blog look at
Kori Donahue
. It was so much fun to work with her and change things up a bit. I'm thrilled with how it turned out. What do you think?
Moving right along, today is Wordless (Semi) Wednesday, and I know I'm talking quite a bit, but I'm linking up with the fabulous Daphne of
Flip Flops and Pearls
. Head over and join us!
Since I'm on kind of a new workout kick (loving it!) I decided for today's post to include some images that would hopefully inspire me and others to get healthy and moving. Do you workout? What are your secrets? Any workouts you hate? Have a great day friends!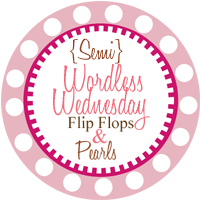 **All images courtesy of Pinterest