Ok, you've probably heard about it on
Twitter
or my
FB page
, but my book cover is finally here! So, for Wordless (semi) Wednesday, where I'm linking up with the beautiful Daphne of
Flip Flops and Pearls
, I'm sharing my book cover!!!
I can't wait for you all to see it and hope you will
buy a copy of the ebook available here this Friday
!!! Thoughts? I can't wait to hear what you think! Have a great day friends!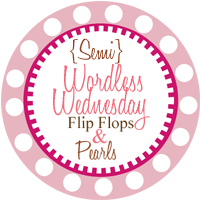 Oh, by the way, I almost forgot! My good friend Heather of This and That mentioned me today over at her blog and some bloggers are even doing a linkup Friday to promote the launch of my book! Go say hi to Heather and check out her fantastic blog!
My sweetheart friend Julie of Brown Eyed Belle also mentioned me today and the book launch! She even created a button for the launch on Friday! I'm so flattered and excited! You have to go visit her blog, tell her I sent you, and grab the button if you want to share in the fun on Friday!!!
I couldn't see my good friend Daphne's blog for some reason at work, so I had no idea she joined in on the fun! Please go visit Flip Flops and Pearls as well and show her some love. I can't believe how much trouble Julie and Daph are going to for little old Moi!
I am constantly amazed by the support of the blogging community. I feel truly blessed to know all of you!